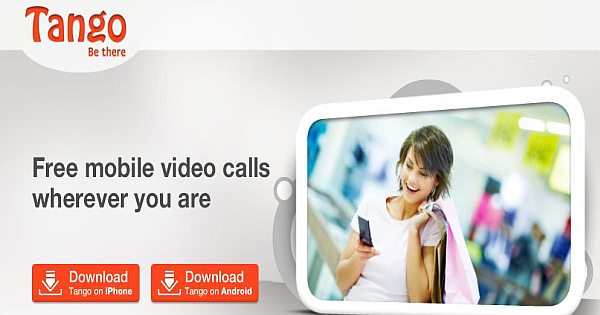 Tango is a popular mobile application which is available in Google play market and iOS for free. The website got popular in very short time due to some amazing features we have ever seen before. There are number of free video call and chat based mobile applications and some of them are very popular like Whatsapp and Viber but still they did not make their application cool like Tango. Tango just not provide you a platform to make free video and voice calls but also allow its users to play fun mini games during video calls. These video games are based on multiplayer, so both users can enjoy and play live games.
Tango has recently updated its application. The new version is already available in Google Play and iOS market to download for free. The new version of Tango messenger has very few but kind of important updates.
The latest Tango version come with better video quality, it is not yet HD or 720p type of high quality video chat but still better than the previous version. Its looks like that in coming updates of Tango we may see the HD quality of video chat very soon because this update of quality improvement of video call shows that Tango developers are working to make the video quality best.
The new version of Tango also has improved the phone call quality. According to the CEO of Tango, they has received bugs report by Tango users during the voice call, but now the bug has been removed and call quality has been improved. He said that users will see a great different in video calling and voice calling after the latest updates.
In previous updates, Tango has introduced the feature of searching people of similar interest which was a new concept for the application which provides free video and voice call options. We have not yet seen the feature of searching people with similar interest in Whatsapp and Viber or any other small SMS messengers like Hike.
Tango already has some interesting features like; send free SMS worldwide without paying any penny to your mobile phone services provider while you can make groups in Tango for group chat, share stickers, voice message, videos and music file.
ooVoo is the one who has recently improved the video chat quality and now Tango. Yes, it is true that Tango did not get HD quality of video chat like ooVoo but its updates show that we will see high quality video chat option to Tango very soon including more fun games, may be high quality video games too.